Affleck Comes Alive in Fincher's 'Gone Girl'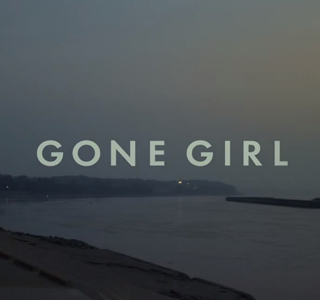 With a plot heavy in passion, jealousy, and a manipulative central character, "Gone Girl," which premiered last Friday and is directed by David Fincher, had the audience chewing their nails in anticipation.
Adapting Gillian Flynn's novel, Fincher who directed critically acclaimed films like "Seven" (1995), "Fight Club," (1999) and "The Social Network" (2010), the  film centers on a modern-day Missouri couple with marital problems. Miserable and about to reach the end of their five-year marriage on their anniversary, Nick Dunne (Ben Affleck), comes home to discover that his wife, Amy (Rosamund Pike), a sociopath that everyone will hate to love, has disappeared.
The film is full of plot twists and surprises, keeping viewers on their toes from beginning to end. Fincher shot the movie in a suburban setting where it seems there is always something more under the surface, just waiting to leap out and shock the audience.
Fincher uses flashbacks, narrated by Amy's diary and dating back seven years, that all lead up to the events of her disappearance. The flashbacks show how the couple met and also how the witty, smart, and perfect couple's relationship began to unravel once they lost their jobs as writers and moved to Missouri from New York.
Affleck flawlessly executes his role as Nick, a laid-back and careless American bar owner who would rather spend time drinking bourbon with his sister Margo (Carrie Coon) than his wife. After faltering performances in bombs like "Gigli" (2003), Affleck's acting talent has been questioned; however, he redeems himself with his remarkable performance here.
Ironically, Affleck's acting seems to only shine when he has artistic control over the movie, such as "Good Will Hunting" (1997) and "Argo" (2012), which he starred in, co-wrote, and/or directed. However, his performance in "Gone Girl," which he only acted in, makes one wonder if Fincher was able to help cultivate Affleck into a leading man that can do a good job when he is only acting in the film.
Pike should be nominated for Best Female Actress at the Academy Awards for an Oscar-level performance. Her ability to capture Amy as a desirable, highly intelligent and independent woman who is, at the same time, ruthless and manipulative, is meticulous. She makes the audience love her and hate her at the same time, making it understandable as to how Nick can feel about her. She constantly makes the audience question its perception of Amy in every scene.
The plot begins to thicken as Nick's moderate interest in finding his wife is questioned. All of the evidence of her disappearance points to Nick. As soon as the evidence is revealed, Nick's public image as an innocent, grieving husband is marred, leaving audience members to anticipate the truth at the edge of their seats.
Despite Nick's cries of innocence, he is publicly dehumanized and is being regarded as a murderer, and so he sets off on a journey to clear his name.
Fincher does an impeccable job of depicting the growing animosity  and distance between married couples that drift apart, and the possible consequences.
"Gone Girl" proves that a great director can make a movie with even the most uneven actor, like Affleck, and help him grow in his craft. But when one's nails are all grown out and it is time for the next Affleck movie, "Batman v Superman: Dawn of Justice," it will be decided if director Zack Snyder has what it takes to tame Affleck as Batman. Will Snyder turn Affleck into Batfleck or simply Batflop?
Nevertheless, "Gone Girl" is an icebreaking ship heading into new waters of carefully crafted psychological thrillers, keeping the audience members on the edge of their seats during the viewing and having them double check that they locked the doors once they are home.