2014 Summer Movie Recap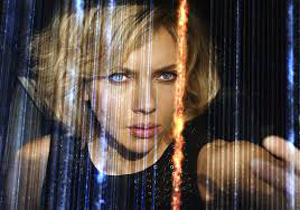 This summer's sizzling heat brought forth a refreshingly impressive arrangement of films from all genres, with some topping the box office for weeks while others flopped almost instantly.
Compared to recent years of summer blockbuster profits, however, 2014 summer films were surprisingly disappointing.
Here is a brief overview of some of this summer's greatest feats and greatest flops.
Many audience members who saw "Sin City: A Dame to Kill For" were excited to see this sequel, released nine years after the original. Despite its all-star cast, including Jessica Alba, Joseph Gordon-Levitt and Mickey Rourke, the film made a measly $10.8 million domestic profit overall. The film's $70 million budget made a worldwide gross profit of $17.7 million.
This sequel has four overlapping storylines that follow "Johnny," a young and confident gambler (Gordon-Levitt), "Nancy Callahan," an exotic dancer (Alba) bent on revenge, "Marv" the anti-hero (Rourke) and the main femme fatale, "Ava Lord" (Eva Green).
The Los Angeles Times called it "visually stunning but emotionally vapid, unrelentingly violent" and "its splendiferous comic book cast mostly squandered."
"Lucy," directed by Luc Besson and starring Scarlett Johansson, is a sci-fi thriller that had a budget of $40 million that did incredibly well at the box-office, making an overall domestic profit of $118.6 million.
Johansson plays a clueless grad student who is accidentally thrown into a dangerous situation involving brain-enhancing drugs.
Based on the idea that humans only use 10 percent of their brain, the drugs she is forced to carry in her stomach lining turn her into a being whose power is beyond comprehension once her brainpower reaches 100 percent.
Wall Street Journal called it "gleefully bold, visually adventurous, often funny, strikingly concise…and 100 percent entertaining."
Marvel's "Guardians of the Galaxy," directed by James Gunn, was arguably the most anticipated film this summer. With a budget of $170 million, "Guardians" raked in the most cash out of all of the summer's blockbusters, earning a whopping $281.2 million.
In this space opera saga, Pratt plays Peter Quill, a.k.a. Starlord, a misfit, who tries to escape the villainous Ronan the Accuser (Lee Pace) greedy for the mysterious orb Quill discovered that could potentially destroy the entire multiverse.
Quill must save the cosmos from their doom with the help of a genetically modified raccoon, (Bradley Cooper), the deadly Gamora (Zoe Saldana), the all-loving tree humanoid, Groot (Vin Diesel) and Drax the Destroyer (David Bautista), the muscular alien who's lost on all of Quill's humor.
According to The Washington Post  "it manages the trick of being both an un-ironic sci-fi action-adventure flick and a zippy parody of one. It's exciting, funny, self-aware, beautiful to watch and even, for a flickering instant or two, almost touching."
"The Grand Budapest Hotel" directed by Wes Anderson portrays the visually vibrant adventures of M. Gustave (Ralph Fiennes), a concierge at a famous hotel in the fictional Republic of Zubrowka and his apprentice, Zero Moustafa (Tony Revolori).
In Anderson's most profitable work yet, Gustave and Moustafa entangle themselves in the mysterious case of a stolen priceless painting and the struggle for an enormous family fortune.
The film made a worldwide profit of $103.7 million with a budget of $31 million that includes Willem Dafoe, Paul Rudd, Bill Murray and F. Murray Abraham.
According to The Daily Beast, Anderson has "crafted his most delectable film to date. The sheer craftsmanship on hand here leaves other filmmakers in the dust."
Lastly, "Boyhood," directed by Richard Linklater was one of the most highly acclaimed films of the summer and had a budget of roughly $2.4 million. It earned a miniscule profit of $18.5 million, however there is hardly a negative word against Linklater's "masterpiece" drama.
The film follows the life of a boy named Mason (Ellar Coltrane) over 12 years with the same actors who literally grow up before our eyes. The film stars Ethan Hawke and Patricia Arquette as Mason's parents and Lorelei Linklater as Amanda, his sister.
Spanning from Mason's first year in elementary school to his last year in high school, "Boyhood" transports the audience into a nostalgic time capsule of childhood and parenting.
The Los Angeles Times called it, " An extraordinarily intimate portrait of a life unfolding and an exceptional, unconventional film."