Classical Lunch at Glendale Noon Concerts
An escape from daily stress is just minutes away at the First Baptist church where noontime concerts of classical music replace the incessant noise of the city.
String quartets, chamber music and much more are featured at the church located at the corner of Wilson Avenue and Louise Street in Glendale, where vaulted ceilings lend the expansive church the feeling of a concert hall.
GCC music appreciation teachers suggest the Wednesday concerts.
"Many of our music students attend concerts from this series in order to write their concert reports for class," said GCC music professor Ted Stern.
The concert series began when the Glendale Symphony Orchestra was invited to play in the summer of 2008. Violinist Jaqueline Suzuki fell in love with the acoustics of the room and the Glendale noon concerts were born. Suzuki now books professional musicians for the concerts.
Tim Boatman, the stage manager, also a former Glendale Symphony Orchestra member.
"Jackie approached Rev. Charles Updike back then and he loved the idea," said Boatman. "This room is perfect."
Gregory Newton, another music appreciation teacher is well aware of the noon concert series.
"I know the director of the series, Jacqueline Suzuki, very well. Our music appreciation students are informed of the series, have attended concerts there, and continue to do so," said Newton.
Calico Winds, a classical quintet, performed on Wednesday Feb. 19.
Rachel Barry of Calico Winds said the quintet has played there a few times before.
Although she wishes more people could come out to the concerts, she is pleased with the audience reaction.
"People are very appreciative of our music," said Barry.
Calico Winds has been together for 15 years. The name Calico Winds reflects different textures and colors of the wind quintet. She wishes more people would attend the concerts. Barry says the group usually knows everything by heart but for new music they rehearse for two or three days. The way she rids herself of the stress of going on stage is by doing a lot of exercise and realizes how much of performing is mental it really is.
Barry plays the French horn and says that her past influences are her mother and educators at a music camp in Vermont. Her favorite composer is Johannes Brahms. She would have liked for him to have written more than six sonatas.
Rouzan Vanesian, a professional pianist and teacher, attended the concert as well.
"The experience was very good and I enjoyed the ensemble a lot," Vanesian said. "I enjoyed it. There were a lot of contemporary songs and I thought the first piece and last pieces were very well done."
"It was my very first time coming here and I enjoyed it a lot," said one concert-goer. "The last song ["The Flea Circus Comes to Town"] brought up many childhood memories of going to the circus."
The pieces that Calico Winds performed were "Bothnian Rhapsody,"(2003) composed by Jukka Viitasaari and "Adagio and Allegro K. 594," composed by W.A. Mozart and arranged by Michael Hasel. The final piece was "The Flea Circus Comes to Town," (2011) composed by Lou Rovner. The other band members are Eileen Holt, Ted Sugata, Kathryn "Kay" Nevin and Theresa Treuenfels.
"My students frequently write reports on the noon concerts at Glendale First Baptist," said Graham Raulerson, music professor from GCC. "It's a very handy way for busy students to attend a free concert without disrupting their schedules."
The concerts begin at 12:10 p.m. on the first and third Wednesdays of each month and last about 30 minutes. Admission is free, but they do ask for donations. For more info visit: www.GlendaleNoonConcerts.blogspot.com
About the Contributor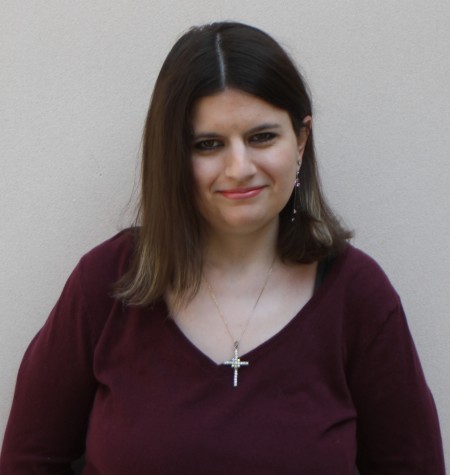 Alin Boughousi, Staff Writer
Alin Boughousi has a passion for both reading and reporting news. Born and raised in Glendale, California, she attended Hoover High School before moving...