Emmy Winning News Producer Answers Tough Questions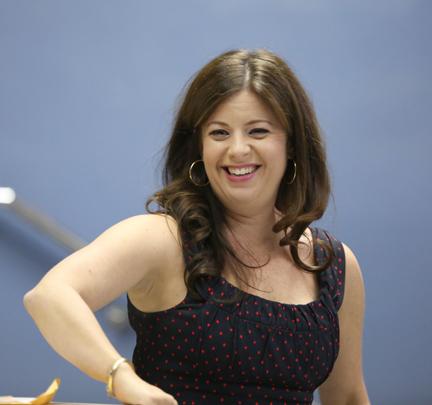 Three-time Emmy-award winning news producer, writer and performer Cole Kazdin spoke with students and staff last Thursday in Kreider Hall. A three-time Moth GrandSLAM winner, Kazdin started with a performance of "Memorial Under the Sea," a story about her experience as a celebrant at her friend's funeral.
Afterward, Kazdin spoke about her experiences producing documentaries, news and feature stories, including a documentary on George Harrison, and then answered questions from the audience.
English teacher Angela Morales is a fan of the Moth series. "She was very easy to listen to and so funny," she said.
El Vaquero and the Journalism Club will present Tim Rutten, biographer and former L.A. Times reporter, on Dec. 5.