'Gotham' Ends on High Note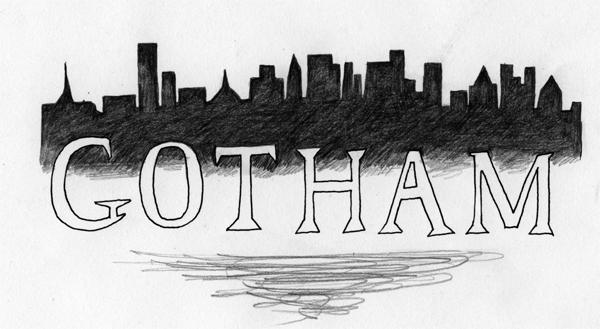 The first season of "Gotham" is worth viewing over the summer, before the new season arrives this fall. The show  incorporates superior cinematography and quality storytelling.
"Gotham" is a dark and heavy origin series filled with crime, thrill and drama. The story revolves around the early days of Commissioner James Gordon (Ben McKenzie), a newcomer to the corrupt-to-its-core Gotham Police Department. It chronicles his development into a prominent detective in the fraudulent Gotham City years before the advent of the Dark Knight and Caped Crusader known as Batman.
"Gotham" also reveals the origin stories of Bruce Wayne/Batman (David Mazouz), his loyal butler Alfred Pennyworth (Sean Pertwee), and several popular psychopathic and mysterious villains, such as The Penguin, The Riddler, The Joker, The Scarecrow, Catwoman, Bane, Poison Ivy, and much more.
"Gotham" strives to give the audience the background and history of who the villains were before they became the iconic criminal masterminds of the comic books and movies that have captured audiences for generations.
Although another television series revolving around superheroes and villains may seem redundant in the wake of shows like "Agent Carter" or "Agents of S.H.I.E.L.D," "Gotham" inspires devotion with its cinematic-level production.
Season one was a fast-paced, nail-biting experience due to a series of edgy prequel events, its well-cast ensemble of characters, its cinematic big-screen vision, and the origin stories of iconic, memorable characters. The visual effects, in synergy with the music and the fantastic storytelling, gave the show a healthy, vigorous, and energetic physicality.
A multitude of common characters that stood out based on effortless talent and persuadable personalities are what made "Gotham" unique and original.
Detective James Gordon and Detective Harvey Bullock (Donal Logue) made an engaging and a definitely likeable partnership, while The Penguin (Robin Lord Taylor) brought his own unique twist to the psychopathic, comic-book criminal.
The unraveling mystrey character of the envious, insecure, twisted villain, soon to be known as The Riddler (Cory Michael Smith), set the tone for the latter part of the season. Smith sears an impression onto the minds of viewers, unleashing his character's psychopathic, neurotic compulsion to commit crimes.
"Gotham" is undeniably a heart-pumping series, where each episode ends with mind-boggling twists that leave viewers craving for more.
"Gotham," winning the Most Exciting New Series award from the Critics' Choice Television Awards, will commence with season two in September. It will introduce new characters and origin stories, focusing mainly on the infamous but widely loved Clown Prince of Crime: The Joker.