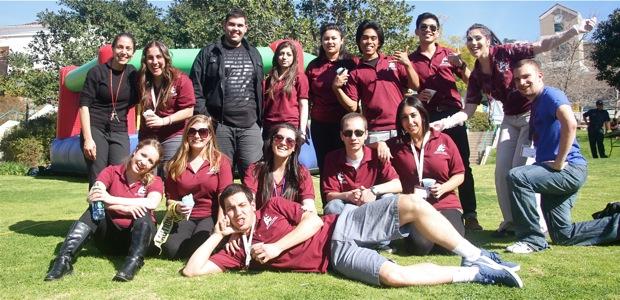 ASGCC put on their annual Welcome Back Barbeque on Feb. 23 attracting a large crowd of students. Kicking off the festivities was ASGCC President Suzanna Sargsyan.
Among the many activities featured was a hot dog eating contest.The winner with 8.75 dogs devoured in five minutes was Fire Academy member Michael Aguilera, shown in the center of group in the yellow helmet.
Manning the grills were members of the Verdugo Fire Academy. DJ Cameron McGee kept the energy level high by spinning tunes throughout the event.
Cotton candy was served up by ASGCC members Lucy Agazaryan and Arpa Shahijanian.
Also a large inflatable Jousting Arena allowed those daring enough to enter and do battle, under the watchful eyes of Fire Academy members.

Slideshow Media Credit: Richard Kontas