Tennis Players Call Their Own Shots
With 12 players, six courts and only one official, the Vaqueros' tennis teams have to referee their own home conference matches.
Both the men's and women's teams' players have to call service balls in and out, forehand smashes and volleys using their own judgment. Singles and doubles games are left to the players to decide.
With only one official, there is a possibility for players to swing the game in their favor. Head Coach Bob Mackay said when a player tries to tip calls in their own favor, also called "hooking," tempers can rise. He said judgment calls made by players have caused problems.
"Some people are good at making bad calls," Mackay said.
Lois Goodman is a member of the United States Tennis Association and officiates the league matches on campus. Before every game, she walks the courts, checks the nets and then delegates the coin toss.
"I place myself right in the middle so I can see everybody," Goodman said.
Thales Castro, a Pierce player from Brazil, said that two weeks ago there was an incident in what was supposed to be a friendly doubles game against the Saddleback Gauchos.
Castro and Sergey Arushanyan were locked in a fierce rally with Gauchos Jonathan Pulido and his partner Ryan Mariano. Castro called a ball out towards the back line and Pulido did not agree. Pulido began shouting vulgar words at Castro insulting his speech, and charged Castro. Punches were flown and Pulido ended up with a lacerated forehead and was sent to the hospital.
Mackay said that there is an unwritten rule of trust and sportsmanship between the opposing players.
"It's an 'I trust you—you trust me thing'," Mackay said.
The player/umpires walk around each of the six courts, surveying every contest. Sometimes calls are missed. According to Vaquero Dro Dermegerdichian, some calls were not made in a match against the Ventura Pirates on Feb. 25.
"If he [his opponent] says the ball is out, it doesn't matter what you say," said Dermegerdichian. "It's his call and you have to follow it."
Dermegerdichian said that some of the other players do not take blown calls very lightly.
"It could be an important point [in the match] and if the ball is called out by your opponent you could have a shift in momentum," Dermegerdichian said.
All schools in the conference follow the same sets of rules and regulations. Tennis officials earn more money per match than most of the other sports. Volleyball, swimming, cross-country and softball referees make less money per game or match in a season.
According to an annual conference report, officials are paid around $120 per match. Mackay said that the number of conference games varies each year.
The men's tennis team must pay for their own umpires for every home conference. This tennis season four matches cost around $380 to hire an umpire. Mackay said that he would rather have one official than no official at all.
The college only funds certain expenses and Mackay uses fundraisers to support the costs.
Professional tennis players have multiple linesmen and a head umpire in high chair in most cases to make sure the game is called correctly. So far there is no push to have more than one official at the home league games.
About the Contributor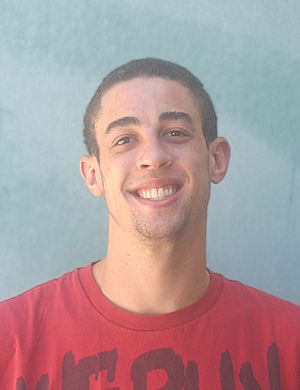 Jonathan Williams, Sports editor
My name is Jonathan Williams, I'm 22, I love sports, entertainment and technology. This is my first semester in the newsroom and I am ecstatic to be...