Hayden Smith Mixes Comedy, Poetry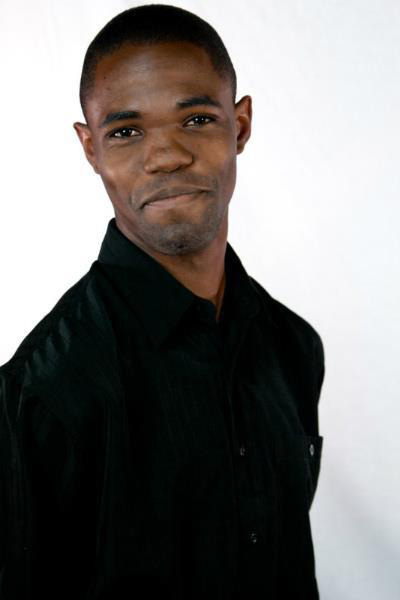 "Dying is easy. Comedy is hard," said British actor Edmund Gwenn as he lay on his deathbed.
Comedy is hard but that doesn't stop GCC alumnus Hayden Smith from standing in front of friends and strangers at local comedy clubs and making them laugh.
"The first time I did stand-up I got so nervous I kept laughing before I could finish a joke, but the crowd was really sympathetic," said Smith.
Smith, 22, of Glendale, has written and published two books and performs poetry readings as well as comedy in the Hollywood area on open-mic nights.
Amanda Laskin, 23, of Glendale, has seen Smith perform his stand-up routine. "Hayden's comedy is funny because of his unique take on pop culture," said Laskin. "He has tremendous stage presence and a refreshing view of the world which is hysterical every time."
If laughter is the best medicine, Smith is writing his own prescription. He began telling jokes a few years ago. "I'd always liked to tell jokes but I didn't begin performing per say until then."
A friend used to gather a group of people they knew together at a public park to watch them perform. "It was really informal at first," Smith said. This sparked Smith's desire to attend open mic nights at local clubs.
But life hasn't always been jokes and laughter. Born in Hollywood to parents of British and French-Caribbean descent, Smith, the middle child of five, moved to Glendale with his mother after his parents divorced.
Growing up in culturally diverse Hollywood, Smith wasn't prepared for the sting of prejudice he experienced as a boy in Glendale. "I found I was often the only black kid in my class. This was strange because I grew up in Hollywood with a large amount of diversity. I had to deal with a lot of mixed reactions to my presence in Glendale," said Smith, "I still deal with stares when I'm at specialized markets, etc, but it doesn't bother me as much anymore."
In 2009 at the age of 19, Smith started writing his first book, "In Last Night's Clothes." (see attached review) The novel chronicles the life of "a troubled young man who reaches the brink of self-annihilation and then struggles to find his way back." The story was inspired by the "ugly side of suburbia." Some of the book is based on true-life events.
The life of Colin Prescott, the protagonist, closely resembles that of the author. Both are middle children of broken homes. Both clash with conservative, ultra-religious parents that disapprove of their choices and lifestyles. Both sucumb to the party life style and face the slow process of self-realization.
In the summer of 2010, friction at home led Smith to move to move in with his father's. When that didn't work out he drifted from one friend's house to another, never sure of where he would be spending the night.
Stressed and distracted over this nomadic lifestyle, he decided to put school aside and work full time to support himself. Smith hopes to return to school as early as spring 2013. Ultimately his goal is to obtain a master's degree and doctorate in English and teach at a community college.
Smith began writing when he was in the 3rd grade and kept journals all through high school. "I really took it seriously," Smith said, "I'd write poetry, short stories [and] day-to-day thoughts." Smith calls writing an "inexplicable passion."
He prefers writing above all other pursuits. "Writing is hands down my favorite," said Smith, "I find it to be a wonderful mix of catharsis, escapism and self-expression."
Smith has recently published his second book, "Les Saisons", a collection of poetry which he is actively promoting through social media and with public readings.
Laskin, a GCC alumna who studied theater and performed in campus plays said, "Hayden's poetry is so sophisticated. Not only is he eloquent and achingly beautiful in his writing but his words resonate with the reader." Laskin added, "I find myself repeating phrases from his book and poems in my head long after I've read them."
Smith is currently collaborating on a book of short stories with longtime friend John Salazar, 22, of Glendale. Salazar said, "We both share very similar visions in our artistic ambitions and [it] seemed inevitable that we would collaborate on a project."
Salazar, a film student at Pasadena City College, said the new project consists of, "different short stories and poems that act as companion pieces to each other." Salazar added, "Smith will write a poem or a short portion of a story and will send me what he has written, then I will respond through another poem or story that will act as a recurring theme or completion of a bigger concept."
Smith said the screenplay for 'In Last Night's Clothes' is in the works. "Hopefully our next collaborative effort will be in a different medium," Salazar said, "I would love to explore Hayden's writing through cinematic expression."
Salazar said Smith's book of poetry, "Les Saisons", is his favorite so far. "It's a continuation on Smith's emotional journey but put more into perspective," said Salazar.
Smith has also worked as a freelance writer, writing press releases, search engine optimization articles and even a few speeches for companies such as, Hypercal and Naztech Technologies. He has also written for photographer Kodi Lane and Lane's online fashion magazine, "Boy Cult."
He will appear at the Hollywood Improv open-mic night on Oct. 9.
Smith's books are available on amazon.com and barnesandnoble.com