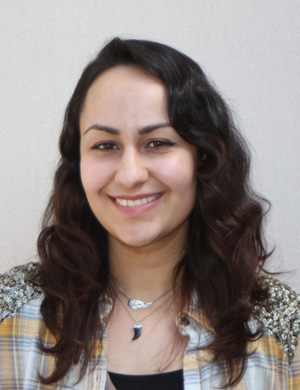 I, Tamara S. Hacopian, am an 18-year-old student completing my second semester at Glendale Community College. My major is undecided as I am still finding myself and deciding what career path I want to pursue. Journalism is one option, as I love to write about  lifestyle, popular culture, entertainment, the arts and opinion topics. I think it's the coolest thing ever to see my stories appear on print with my name on it for the whole world to read.
      I am an explorer, I am curious, I am a dreamer. I am a tragic perfectionist. I am a critic. I tend to get sentimental. I am an intellectual. I am enthusiastic, passionate, and creative. Introverted, yet talkative. Heck, I am pretty funny too. I love adventure. For the record, I am a gemini. I enjoy drinking tea at least 2-3 times a day. I am movie buff and a disaster shopaholic. I listen to music new, old, and also out of the ordinary. I write in cursive all the time and I love it. I like getting most things done at night while I sleep during the day. And I am the most non-photogenic person you will ever meet.
    I came, I saw, I wrote.
Tamara Hacopian, Staff Writer
Dec 03, 2014

Belgian Singer Reaches Out to American Audiences

(Story)

May 29, 2014

'Cosmos' Series Revived by Noted Astrophysicist

(Story)

May 29, 2014

Pedestrian Accidents Plague Glendale

(Story)

May 01, 2014

Local Organization Commemorates Armenian Genocide

(Story)

Apr 03, 2014

One Chance to Study Abroad

(Story)

Mar 18, 2014

'300' Spin-off Should Have Risen Higher

(Story)